Region
The Harz mountains are the northernmost low mountain range in Germany and the highest one in northern Germany. Experience unforgettable vacations in the middle of Germany.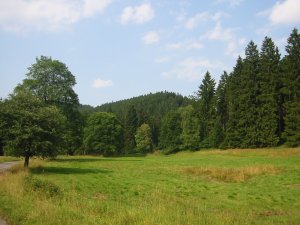 To make you vacations in Bad Lauterberg even more flavorsome, we would like to give you some helpful suggestions for your vacation setup.
Pictures from the Harz mountains
On his page Raymond Faure shows his photos of the Harz mountains. With the great photos the anticipation of a early visit grows even more. And who already stayed here will discover new places to be visited soon.
To get to the photo album of Raymond Faure please follow this link: http://www.raymond-faure.com/.
Schierker Feuerstein (herb-liqueur)
Everybody who comes to Bad Lauterberg for recreation will recognize the Schierker Feuerstein, a special herb liqueur. Iced not only eye candy but a gustatory highlight you have to try.
Windbeutel (cream puff)
Giant cream puffs, which can not be eaten by four male. You can find them by the Windbeutel-König (cream puff king) at the reservoir of the Oker.